Substantial room design that will give you a PERFECT REST
We have prepared a room with the meaning of harmony between Korea and Japan by drawing traditional Korean flower Mugunghwa (rose of Sharon) and Japanese traditional cloisonne pattern on the walls of the room.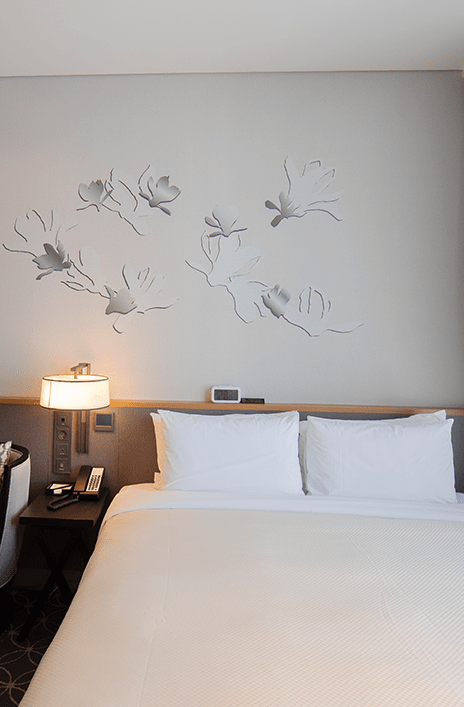 Heavenly Bed
The original bed jointly developed with 'Slumberland'
recognized even by the British royal family is installed to enhance the perfection of the bedroom,
making it the perfect space for a good night's sleep.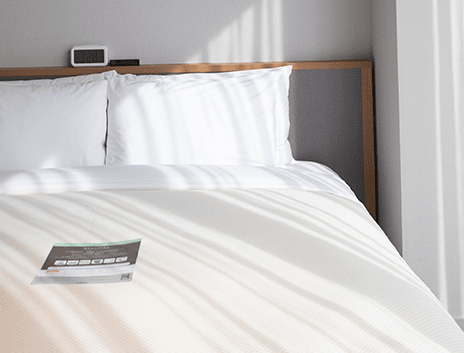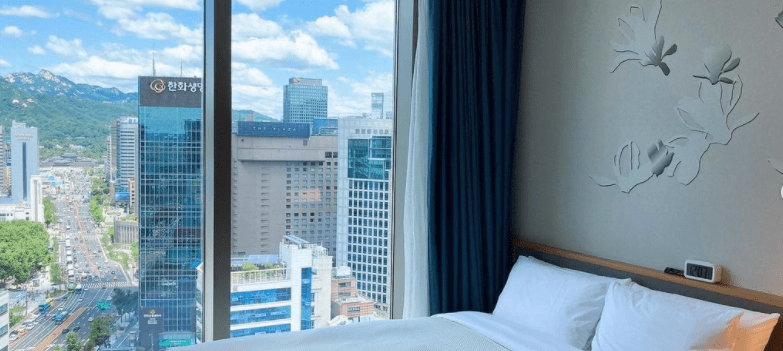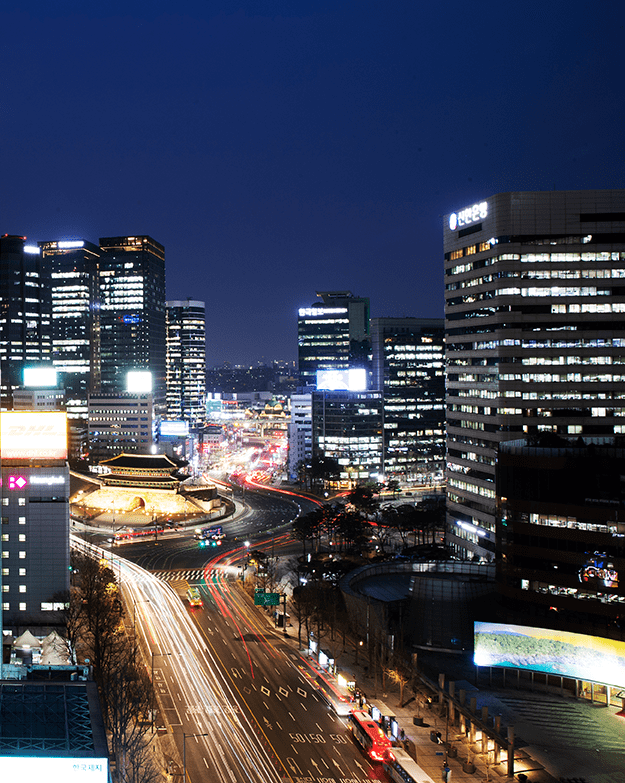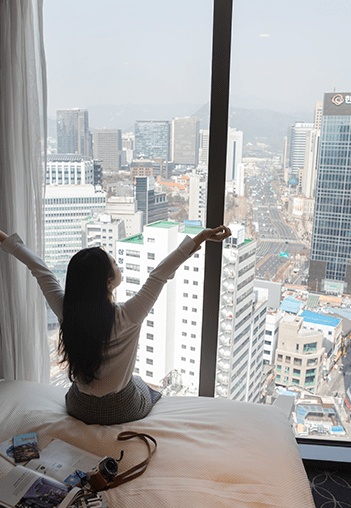 PREMIUM VIEW
A magnificent view of
the city center
The full window installed on one side of the room provides a fantastic view of the four seasons of Bukaksan Mountain
and the iconic tourist attractions of Seoul.
Enjoy the enchanting view privately.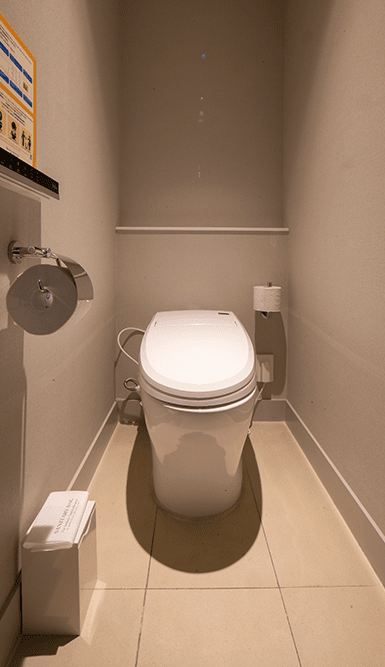 Seperated Bath
Each room at Hotel Gracery Seoul has a space-separated bathroom and an inner gate, creating a private atmosphere on a special day. Experience a comfortable stay just for you.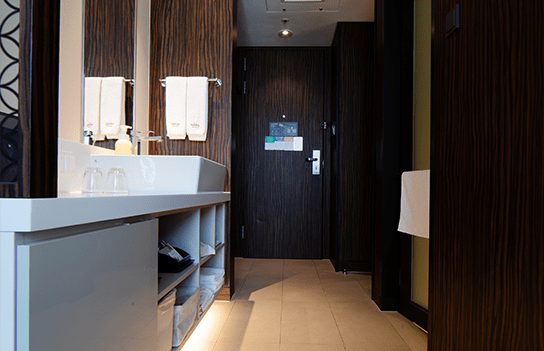 Enhanced safety
Thorough
security and safety
The risk of theft has been minimized by prohibiting outsiders from entering the rooms other than guests and operating a card key security system that operates only in assigned rooms. We always put your safety first.