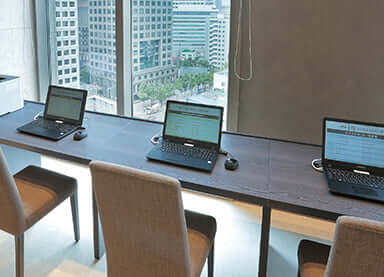 Business Center
3 laptops / printable
The business center located in the quiet lobby lounge provides the services necessary for business, such as Internet browsing, document processing, and printing.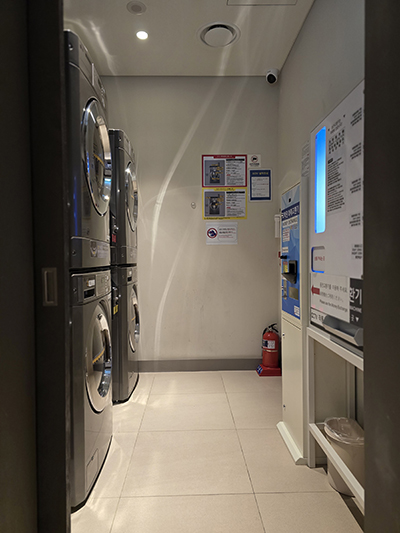 Coin Laundry
Paid / Washing machines and dryers installed
Washing and drying are available at a reasonable price in the laundry room located separately in the hotel.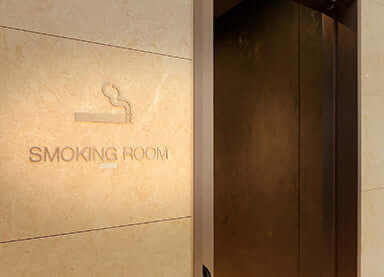 Smoking Room
Hours of use: 24 hours
An independent space with a panoramic view and ventilation facilities so that both smokers and non-smokers are comfortable.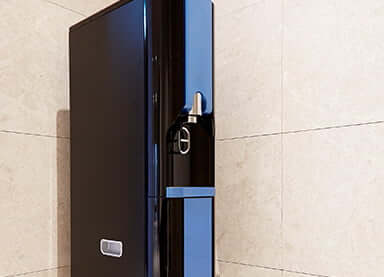 Ice and Water Dispenser
Hours of use: 24 hours
We have installed a water purifier with an ice-making function so that ice can be used at any time.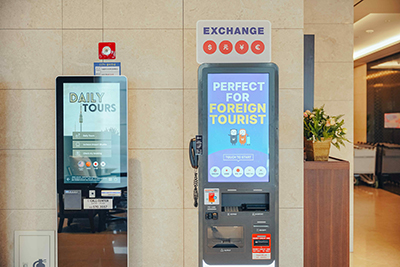 Currency Exchange
Available currencies: USD, JPY, EUR, CNY
You can check the exchange rate in real time and use it quickly through a machine that can exchange various currencies in the lobby.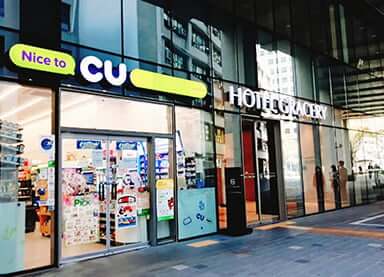 CU (Convenience Store)
Hours of use: 24 hours
CU Convenience Store located on the 1st floor so that you can purchase simple items needed for travel at any time.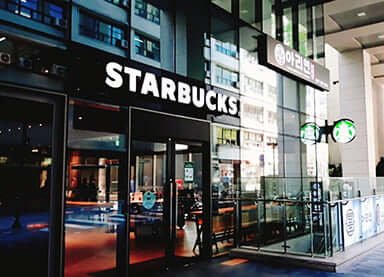 STARBUCKS
Hours of Use: Until 22:00
Starbucks cafe located on the 1st floor.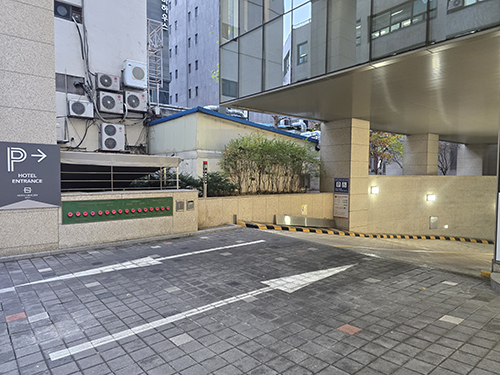 PARKING
Hours of use: 24 hours
During your stay, parking in the basement of the hotel building is available for a fee.