본문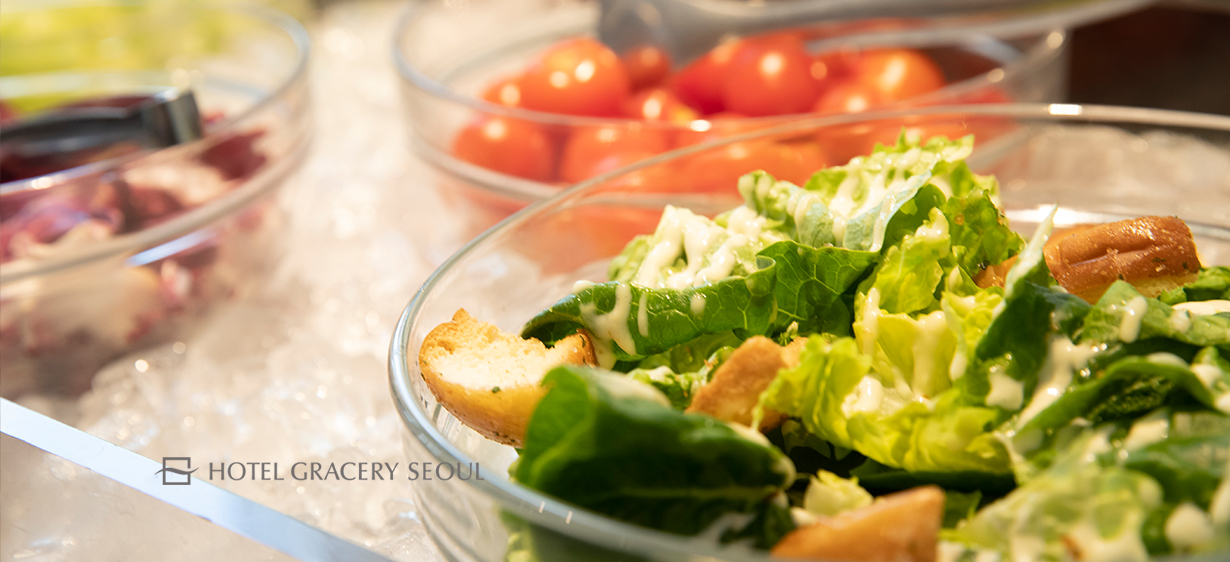 Room&Breakfast
2022-07-26 ~ 2024-04-30
Product Details 
Room&Breakfast Package
Start your day with the breakfast buffet at BONSALUTE located on the 11th floor of Gracery Seoul.
This product includes a breakfast buffet with fresh vegetables and various dishes.
This is a breakfast buffet product for guests who make a reservation through Gracery Seoul official website. 

◆ Period       2022.07.26~2024.02.29
◆ Price       Please inquire by room / date.
◆ Privilege       Breakfast is provided at a discounted price with the room product
                        (including breakfast for two persons if two persons stay/breakfast for three persons if three persons stay)
◆ Notice    
 •Breakfast is served at BONSALUTE on the 11th floor. 
 •Operating hours: 07:30 AM-10:00 AM (Last order: 09:30 AM)

◆Terms of Use
•The check-in time is from 3 pm on your day of arrival, and the check-out time is until 12 pm on your day of departure.
•
The above amount includes tax and service charges, and may vary depending on the date of stay.
•
This promotion is a package product that includes the above-mentioned privileges in addition to the room, and the included product cannot be canceled, refunded, or changed.
•This is a non-parking product (KRW 10,000 per night is charged for parking.)
◆Cancellation Policy
•
Cancellation and change are possible before 18:00 two days before check-in.
•
In case of cancellation after 18:00 two days prior to check-in or no-show, the rate of a one night's stay will be charged as a penalty charge.
◆Save The Earth
•
Time: From January 1, 2022, toothbrushes, toothpaste, and razors are not provided as standards.
•
If you have not prepared in advance and wish to purchase, please contact the front desk.
•
Toothbrush set with toothpaste – KRW 1,000 / Razor set – KRW 1,000